We are a Specialist
Hair & Scalp Clinic.
Uniquely, Ribí Trichology Clinic is a specialist hair and scalp clinic providing specialist hair loss services and scalp treatments  to men, women and children of all cultures with clinics held in  Castlebar  county Mayo and Sligo all in the West of Ireland.
       OUR VISION :    A Wellbeing – Hair & Scalp Clinic Restoring Hair Loss To All
OUR GOALS: TO DIAGNOSE- ADVISE- REVIVE- REPLACE -TREAT (DAART)
Ribí Trichology clinic is known for being the 'CLINIC WITH A SOLUTION'; the best place for all non surgical hair loss solutions and scalp needs. At Ribí Clinic, our mission is to offer  patients with the best value hair loss solutions and cutting edge treatment options  for their different hair and scalp conditions. We successfully achieve our goals through continuous professional development.
Qualified
At Ribí Trichology Clinic our professionals include  Consultant Trichologists that are fully Qualified and registered members with the Institute of Trichologists. They work in conjunction with Hair Transplant clinics that have  Surgeons who are members of the  British Association of Hair Restoration Surgery and other professional bodies.
Equipped
We are fully equipped with all the necessary equipments needed to allow us to provide the best solution to our patients. We pride ourselves in our state of the art equipment such as our Ribí Laser Hair regrowth Machine which is a two in one hair scalp analyser and a laser hair regrowth machine. This allows us to monitor the progress of growth of our patients during and after a treatment.
Experienced
Consultants have years of  both theoretical and practical experience whilst always keeping up to date with their Continuous professional Developments by attending seminars and carrying out research in applicable fields of study  in order to offer the best and up to date treatments to our patients.
Hair Replacement Systems for Men, Women and Children
At Ribí, we offer hair replacement services and systems in the form of customised wigs, medical wigs, hair pieces, top or crown pieces, and toupees for men, women and children.
Our qualified wig makers offer  the following services when it comes to either a cranial prosthesis, human hair or synthetic wigs: customised wig making, wig repair, wig colouring, wig restyle and wig maintenance.
A hair prosthesis (or cranial prosthesis) is a custom-made wig specifically designed for patients who have lost their hair as a result of medical conditions or medical treatments. a cranial prosthesis can be used for any patient with  conditions such as alopecia areata, alopecia totalis, trichotillomania, post chemotherapy, or any other clinical disease or treatment resulting in hair loss.
How Ribí 4L Laser Phototherapy Treats Hair Loss and Stimulates Hair Growth*
Increases oxygen supply and nutrients to the follicle to help promote hair growth
Energizes and awakens weakened or dormant hair follicles
Reverses thinning hair and restores natural growth cycle
Stimulates hair to grow fuller, denser and stronger
Ongoing treatment is required to maintain benefits.
Liz H.
2. I have been suffering from psoriasis for years, so i came to see the team at Ribí and mine oh mine the trichological treatment i had lifted all the scales from my scalp without any bleeding which usually happens when i try to peel off the scales myself. Got out of bed the next day and hair felt like i have never been to bed , hair felt so smooth. I am very happy with result and see you next week.
Maureen O.
Absolutely professional, caring, friendly, experienced and empathetic. As soon as i stepped my feet into the clinic Mary and her team made me feel so calm and reassuring knowing that they were going to be there with me through this period of hair loss. They did not make me feel they were in it for the money but rather that my satisfaction and happiness were key to them. I had a wonderful experience with a new, natural looking hair system at ribí . It was a pleasant atmosphere and the staffs make you feel very comfortable.
Katherine G.
Always a joy to pop into Ribí Trichology Clinic. Thank you for understanding and spending so much time to ensure I get a wig that looks and feels so natural allowing me to gain my confidence back.
Henry G.
Kindly say a big thank you to Mary and the staff at Ribí, Mary is so good at what she does, very professional and respects the privacy of the patient. She was so good with the consultation that she was able to get to the bottom of my condition and used all the best available solutions, support and treatment to ensure my hair grows back. I was very sceptical about the laser hair regrowth initially due to a previous bad experience with a hair transplant I had. I had a hair transplant done somewhere and because I did not receive the right advice, support and care my hair did not get any better but grew worse . Mary was able to answer all the questions I asked professionally, she was straight forward and very knowledgeable in her field so I decided to give it a go and I can see a huge difference in my hair. She advised me of the benefits of the laser hair regrowth which included improving transplanted hair. I am so thankful to Mary for being patient with me and I am glad I had the laser sessions because my hair would have deteriorated if I didn't start the treatment. I am on my third session of laser and I am very pleased with it. I wish I had come in earlier to the clinic to receive treatment. Thank you Ribí Trichology Clinic.
Our Mission
Ribi Trichology Clinic is a 'CLINIC WITH A SOLUTION' for all kinds of hair loss and scalp conditions.
It aims to offer its patients with the best bespoke solution taking into consideration the individual needs and personal circumstances of each patient whilst offering a highly professional service in addition to top branded products at very competitive prices. In order to bring the best to its patients, at Ribí we undertake  continuous professional development and research so as to offer our patients with the latest clinical solution(s) all the time.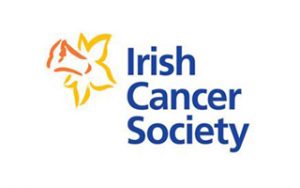 Opening Hours
Monday-Saturday: 10am-5pm
By appointments only
Location
Knock Thomas Street , Castlebar, Co. Mayo, F23 K598
3 High Street, Abbey quarter North,   Sligo  F91 W252
Call Us
Castlebar Clinic :094 9303000
Sligo Clinic : 0719103200
Let's chat
info@ribitrichology.ie